The Olam Tree
The Olam tree is a symbol of good underground water source- like a
phreatophyte. The borehole was installed near here.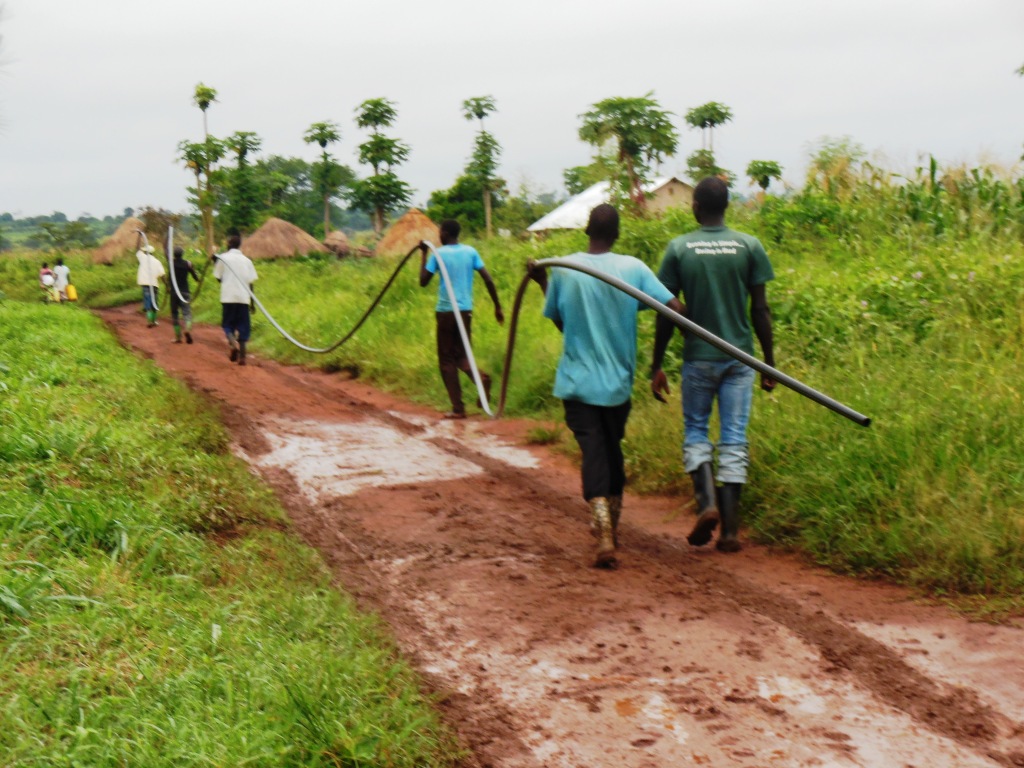 Family Empowerment Farm- Groundwater Level Monitoring
The local men carrying the conduit pipe I inserted into the East Well on the Family Empowerment Farm in which Solinst transducer was inserted, 55 meters long.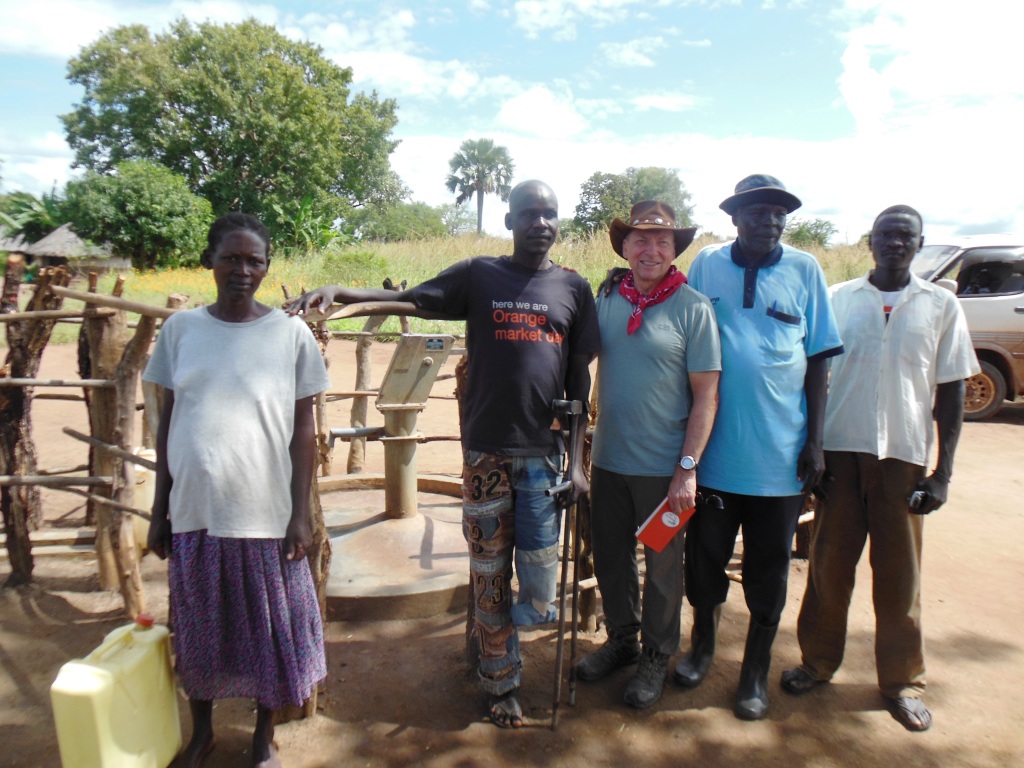 Moroto West Water Board
Moroto west Water board are the local people who comprise the water board overseeing care of the two boreholes H2OL drilled near Palabek in 2014.
Water Walk
Water Walk on the Family Empowerment Farm (FEM) near Masindi Uganda, a well H2OL drilled in 2007.
Multiple photos here showing how Ugandans locate, convey and manage their groundwater resource.