Industry news
Environmental consulting is dynamic and diverse. HydroSolutions is committed to maintaining up-to-date information on regulations, technology, and the latest in industry news to provide clients with efficient service and a current product.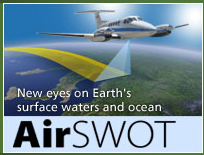 Surface Water Ocean Topography
The first satellite dedicated to hydrology! By using microwaves and the principles of interferometry (signal phase analysis) it is able to measure from space the elevation of the earth's surface waters to the nearest 1 cm.